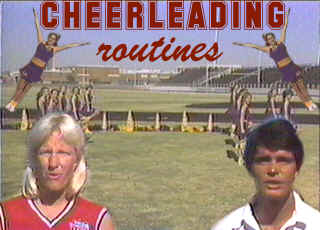 Cheerleading is certainly one of the most interesting sports of modern times!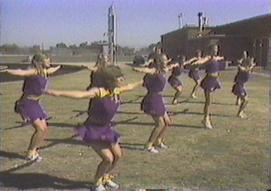 That is just one of the reasons that everyone should see this exciting instructional video! This tape features the award winning cheerleaders of Richardson High School in Dallas, Texas! Sound familiar? Maybe that's because they are an award winning squad!
Of course, much of the credit for their success is dude to the tireless efforts of Lance and Carol Wagner, staff members of the NCA (National Cheerleading
Association) and the instructors of this cheerleading squad. You will be amazed as they speedily run through such complex maneuvers as the Bambi Jump or even the Herkie Jump. There are also rigorous formations such as the "T Formation" which Carol demonstrates.
Cheerleading Routines is no joke! These spirited girls execute any number of complex jumps, yells and even arm formations! This tape was intended for those interested in learning the sport, or just looking to polish their skills! I however,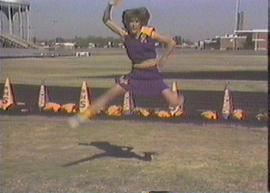 have never had an interest in cheerleading, but found myself developing a life-long appreciation as minute after minute went by!
Cheerleading Routines rocks!!! I can't really express that any other way! It just does and everyone will have to live with that! GO EAGLES!!!!!!
| | |
| --- | --- |
| Rating: | |