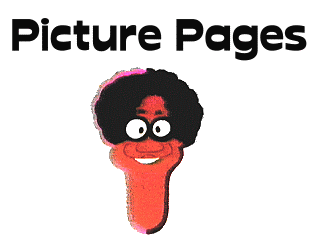 "Well there you are and here I am" begins Bill Cosby in this captivating, educational series. Picture Pages was something that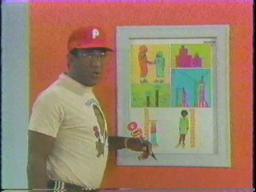 many of us grew up with. Bill, with some help from his faithful companion, Mortimer Ichabod Marker, boldly face one picture page after another to promote a better comprehension of shapes, analogies, colors and basic mathematics. No matter how you slice it, Picture Pages is a non-stop roller coaster of thrills, chills and education.
Upon reviewing this program, I couldn't help but wonder why I was not as involved as I was as a child. This first struck me as odd however, as I gazed deeply into each picture page,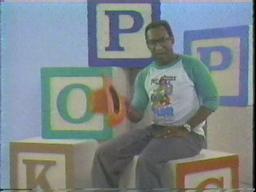 I realized that the show hadn't changed. I had changed. My eyes began to retreat into my Picture Pages activity book only to find an even greater horror. The lessons had all been completed. Franticly, I flipped through the pages to find them ravaged with lines...thick, black lines which would forever separate me from another lesson. These dark, proud lines connecting numbers to their respective quantities in circles. The activities were completed. The dream was over. I hid in my usual fashion, beneath my bed with a bottle of Absolut until the "bad thoughts"
had disappeared.
Picture Pages, though often frighteningly addictive, are educational and fun. I have always enjoyed Bill Cosby, and his unique style of teaching. Unfortunately, these lessons are intended for younger audiences and it is best to make a clean break with Picture Pages before you reach age ten. These lessons do not transfer into adult life very well, and no matter how liberal you think your girlfriend is, there are some things that she won't let you do with your makeshift Mortimer Ichabod Marker.